Spinomenal Grand Tour: The Ultimate Gaming Experience Awaits You
The Spinomenal Grand Tour promotion is an exciting new promotion designed to reward players for playing Spinomenal's latest games.
The Grand Tour promotion is a unique offer that allows players to win a share of a massive €100,000 prize pool. To participate in the promotion, players must play Spinomenal's latest games, which include the popular games, Demi Gods II, Book of Demi Gods II, 4 Horsemen II, and Majestic King Expanded Edition.
Tournaments Terms and Conditions
The Blooming Luck Round 4 runs from 23.03, 00:00 to 29.03, 23:59 (UTC) 2023.
Each win rewards the Player with a score based on the win multiplier (for example, if you waged €1 and won €10, you will be rewarded with 10 points). The more points a Player collects, the higher their position is on the tournament leaderboard.
10% of the score each Player gains during each Tournament round will be collected as credit points and added to a Player's score in the final round (Round 8).
The Tournament is available during real-money play only.
Minimum qualifying bet per spin to participate in the Tournament is €0.2.
If two or more Players have the same number of points at the end of each round, the Player who reached the points first will be ranked higher.
General Bonus Terms and Conditions apply.
---
Spinomenal "Grand Tour" Tournament runs as follows:
Lucky Lady – 01.03.23 GMT 00:00 – 08.03.23 GMT 23:59; €10,000; 70 winners.
Beer Race – 09.03.23 GMT 00:00 – 15.03.23 GMT 23:59; €10,000; 70 winners.
Patrick's Lucky Week – 16.03.23 GMT 00:00 – 22.03.23 GMT 23:59; €10,000; 70 winners.
Blooming Luck – 23.03.23 GMT 00:00 – 29.03.23 GMT 23:59; €10,000; 70 winners.
Egg Hunt – 30.03.23 GMT 00:00 – 05.04.23 GMT 23:59; €10,000; 70 winners.
Fields of Wins – 06.04.23 GMT 00:00 – 12.04.23 GMT 23:59; €10,000; 70 winners.
Gold Seeker – 13.04.23 GMT 00:00 – 19.04.23 GMT 23:59; €15,000; 90 winners.
The Final Showdown – 20.04.23 GMT 00:00 – 26.04.23 GMT 23:59; €25,000; 90 winners.
---
Discover the Excitement of Spinomenal Grand Tour
Spinomenal's Grand Tour is a one-of-a-kind gaming event that offers players an unparalleled gaming experience. Participate in an array of captivating games, enjoy generous bonuses, and stand a chance to win incredible prizes as you explore the diverse realms of this spectacular tour.
---
Unravel the Mystery of Spinomenal's Grand Tour Games
Spinomenal's Grand Tour is home to a myriad of engaging games, each boasting unique themes and captivating gameplay. Discover fan favorites such as:
Demigods: Traverse the realms of ancient mythology, where gods and heroes come to life in this thrilling game. Battle for glory and unlock the secrets of the divine.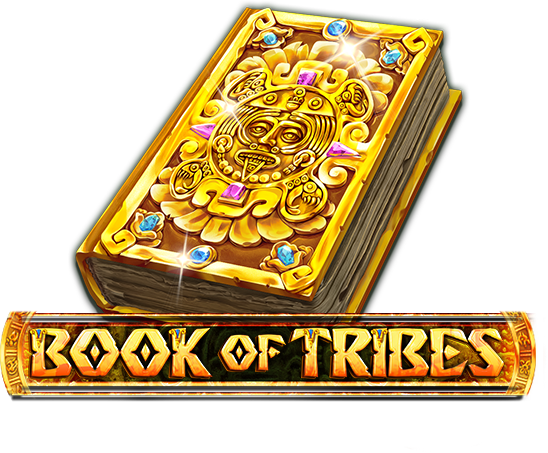 Book of Tribes: Delve into the mystical world of forgotten tribes, uncovering hidden treasures and ancient artifacts as you navigate through this enchanting game.
Poseidon's Rising: Dive into the depths of the ocean, encountering mythical creatures and discovering the lost city of Atlantis in this immersive underwater adventure.
---
Top 4 Casinos to Play the Spinomenal Grand Tour
We've compiled a list of online casinos that we've thoroughly tested and reviewed for Spinomenal's party. Rest assured that these platforms will surely give their best to maximize your gaming experience at Spinomenal's Grand action.
Boost Your Winnings with Exclusive Promotions
Spinomenal's Grand Tour presents an abundance of enticing promotions that amplify the gaming experience. Boost your chances of winning with multipliers, free spins, and exciting bonus rounds, ensuring that your journey is nothing short of remarkable.
Multiply Your Winnings
Watch your winnings soar with the help of game-specific multipliers. These powerful boosts can significantly increase your earnings, turning modest gains into substantial rewards with modern graphics.
Unleash the Power of Free Spins
Unlock the potential of free spins and watch your rewards accumulate rapidly. With the chance to trigger even more spins during free spin rounds, the possibilities for massive winnings are endless.
Compete for Magnificent Prizes
The Spinomenal Grand Tour boasts a plethora of enticing prizes, enticing players to strive for greatness. From lavish cash rewards to exclusive in-game bonuses, there's something for everyone to chase.
Engage in Thrilling Bonus Rounds
Bonus rounds offer an extra layer of excitement, allowing players to secure additional rewards. These captivating mini-games provide a welcome change of pace and hold the key to unlocking vast treasures.
Revel in the Glory of Rewards
The prospect of generous cash rewards is undeniably alluring, and Spinomenal's Grand Tour delivers in spades. Stand a chance to win impressive cash prizes as you navigate through this thrilling event.
Exclusive In-Game Bonuses
In addition to cash rewards, the Spinomenal Grand Tour offers exclusive in-game bonuses. These exceptional boosts provide a unique edge, elevating your gameplay and amplifying your chances of success.
---
Master the Art of Spinomenal's Grand Tour Strategies
Maximize your chances of success in Spinomenal's Grand Tour by employing effective strategies and techniques. Master the art of gameplay, manage your resources wisely, and adapt to the ever-changing landscape of this exhilarating event.
Understand the Game Mechanics
To excel in Spinomenal's Grand Tour, it's crucial to have a thorough understanding of each game's mechanics. Familiarize yourself with the pay lines, symbols, and special features to make informed decisions.
Utilize Bonus Features Effectively
Bonus features in Spinomenal's Grand Tour games can significantly impact your overall success. Utilize these features strategically and capitalize on the opportunities they present to increase your chances of winning.
Practice Responsible Bankroll Management
A key aspect of successful gaming lies in responsible bankroll management. Set a budget for your gaming session and stick to it, ensuring that you don't overspend. This approach allows you to enjoy the excitement of a tour.
---
Spinomenal's Grand Tour on Multiple Platforms
Take the excitement of Spinomenal's Grand Tour with you wherever you go. Experience the thrill of gaming on multiple platforms, including desktop computers, smartphones, and tablets. With seamless compatibility and user-friendly interfaces, Spinomenal ensures that players can enjoy their favorite games anytime, anywhere.
Stay Connected with Mobile Gaming
Spinomenal's Grand Tour is optimized for mobile gaming, enabling players to enjoy their favorite games on the go. Compatible with both iOS and Android devices, mobile gaming ensures that you never miss a moment of excitement.
Enjoy the Convenience of Tablet Gaming
Tablet gaming offers the perfect blend of portability and screen size, making it an ideal platform for enjoying Spinomenal's Grand Tour. Experience the thrill of gaming on your tablet, whether you're relaxing at home or on the move.
High-Quality Desktop Gaming
Experience the full impact of Spinomenal's Grand Tour on your desktop computer. With stunning visuals and immersive sound effects, desktop gaming provides an unparalleled gaming experience that transports you into the heart of the action.
---
Experience Spinomenal Grand Tour with Personalized Settings
Personalize your Spinomenal Grand Tour experience to match your preferences and create an environment that caters to your individual gaming style. With customizable settings, you can tailor your gaming experience to suit your needs, ensuring optimal enjoyment and engagement.
Adjust Game Speed for a Customized Pace
Modify the game speed to match your preferences, whether you enjoy a leisurely pace or crave the adrenaline rush of high-speed gameplay. By adjusting the game speed, you can create a gaming experience that aligns with your style.
Customize Audio and Visual Settings
Spinomenal allows you to adjust audio and visual settings to create the perfect gaming atmosphere. Modify the volume of sound effects and background music or toggle them on and off to suit your preferences for all gaming types.
Configure Bet and Auto-Spin Settings
Tailor your betting preferences to fit your gaming strategy. Adjust bet sizes and the number of pay lines to maximize your chances of success. Utilize the auto-spin feature to automate gameplay, allowing you to sit back and enjoy the action unfolding.
---
Conclusion on Spinomenal Grand Tour
Spinomenal's Grand Tour provides an extraordinary gaming experience that promises endless hours of entertainment and countless opportunities for success. With captivating games, generous promotions, and impressive prizes, the Grand Tour offers an unparalleled gaming adventure that caters to players of all skill levels. Explore the diverse world of Spinomenal gaming on multiple platforms and expand your gaming horizons by discovering their extensive portfolio of captivating titles. Embrace the excitement and unleash your gaming potential with Spinomenal's Grand Tour.